On the 8th December 2016, ARaymond participated in the 3rd annual ITB technical fuel systems conference in Pune, India. ARaymond* was represented at the conference by Laurent Guerbé, Global R&D and Innovation Director for Fluid Connection, who presented a session entitled "Quick Connectors: Trends for Fuel and SCR systems for cars, trucks and two-wheelers" showcasing ARaymond™ innovative and reliable solutions for fuel and urea systems.

"New business opportunities"
The ITB conference addressed topics such as climate change, emissions regulations and the ongoing search for alternative technologies in the automotive industry. India recently drew up plans to apply Bharat Stage VI emissions standards for all major road vehicles to align Indian regulations with European regulations by 2020, and this will represent major new challenges for the transportation market and new business opportunities for ARaymond.
"Technological transformations"
The ITB conference also highlighted that the automotive industry in India is currently undergoing massive technological transformations. From finding suppliers for Adblue liquid urea distribution to monitoring vehicle emissions in real-time or creating charging stations for electrical vehicles, there is a need for innovation within the country, and Laurent Guerbé believes ARaymond™ solutions can play an important role in the efforts to limit emissions.
"Quick and easy"
He explained that the ARaymond™ Quick Connectors offer several advantages to automobile manufacturers in India with regards to the new regulations. The connectors are quick and easy to assemble and disassemble and their reliability decreases the risk of leaks within the motor. A key component of the Quick Connectors is their weight, the ARaymond™ connectors are lighter and less bulky than standard systems and their reduced weight not only improves the vehicle's fuel consumption but also reduces its CO2 emissions.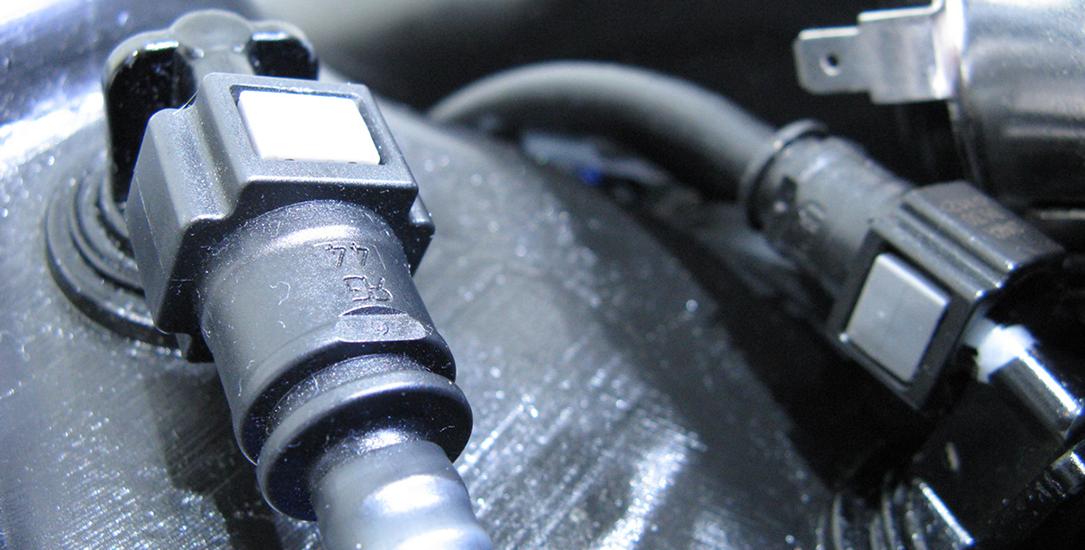 "Exciting opportunity"
Another exciting opportunity for ARaymond in India is the 2-wheeler industry. India produces more 2-wheelers than any other country in the world and Laurent Guerbé believes that this is a sector where Quick Connectors could improve assembly operations. He commented: "The new regulations will force 2-wheeler manufacturers to replace traditional carburettors by fuel injection systems, which require leak-tight components. The ARaymond™ Quick Connectors are safe to use and cost-efficient which will appeal to the rapidly-growing Indian 2-wheeler market. As a leading developer of fastening systems, our products will help Indian suppliers meet both local and international market needs."
* "ARaymond" means in this article the companies ("Companies") listed to the following link http://connecting.araymond-automotive.com/fr/contact/ that are the editor of this Article and are responsible for this Article and that have a license of use of trademark.
ARAYMOND™ is used as a trademark.