ARaymond Network President Antoine Raymond: "Employee wellness and
business performance are not mutually exclusive."
Play video
As our company grows, so do our employees!
The ARaymond Fluid Connection plant in France recently restructured its production lines to become more agile and responsive.
To work effectively on the overhauled production lines, the plant's operators and tool setters needed to learn new skills and increase their capacity to work independently. A training program was set up for all 65 machine operators, who were able to earn an industry-recognized certificate.
The new organization also affected the entire business unit and, to be successful, everyone had to understand and play an active role in the project. All 330 employees at the plant, including support functions and management, received training to raise their awareness of ARaymond's approach to management—an approach where operational employees are the driving force within the organization. The training helped get everyone on board with the plant restructuring project, ultimately enabling the project's successful completion.
Addressing disability at work
In 2012, ARaymond India hired Asha and Usha, both hearing-impaired, for positions on its assembly line. To successfully onboard these two new employees, the company had to address their special needs, finding solutions to enable them to communicate with other operators on the line and, above all, ensure their safety. To do so, the women's co-workers and supervisors were given sign language classes every week. Since then, two additional hearing-impaired employees have been hired.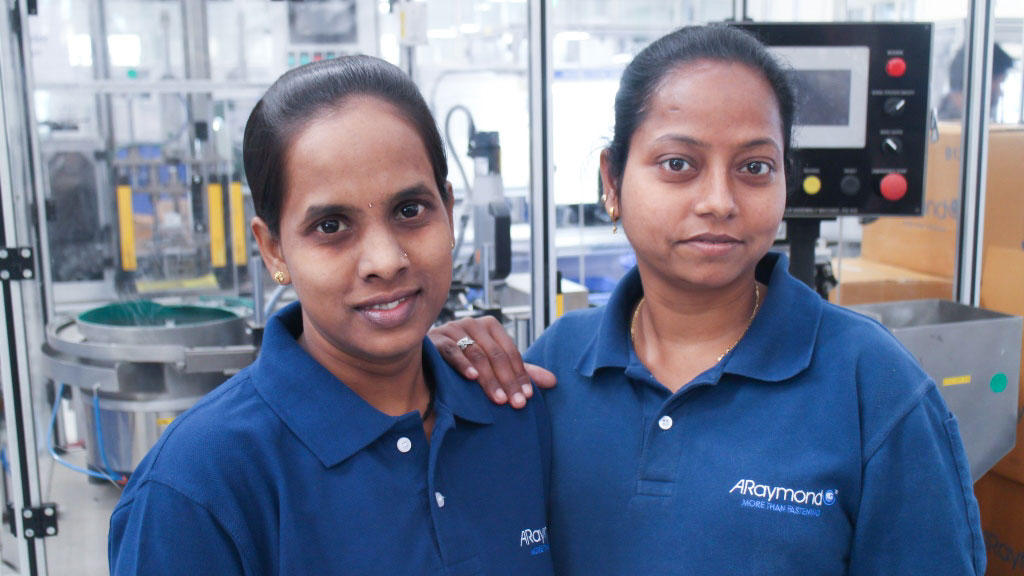 Duty of care
ARaymond employs 8,000 people in 25 countries around the globe. When it comes to employee benefits, legal obligations vary from one country to another, of course. Standards and practices may also differ widely. However, at ARaymond, we feel it is our responsibility to give back to our employees by ensuring a standard set of benefits worldwide.
In 2019, the company implemented a program to make sure that all employees worldwide are covered for retirement, health, disability, and death in excess of what is required by law in each country.
Involving employees in our strategy
Most companies prepare their future with a long-term strategy roadmap. At ARaymond, we are looking ahead to 2030. A broad community of employees is working with the board of directors to build a roadmap to reach one objective: to create meaningful value for the planet, for people, and our markets. And, as the number of contributors continues to grow, new ideas are born, bringing our strategy to life.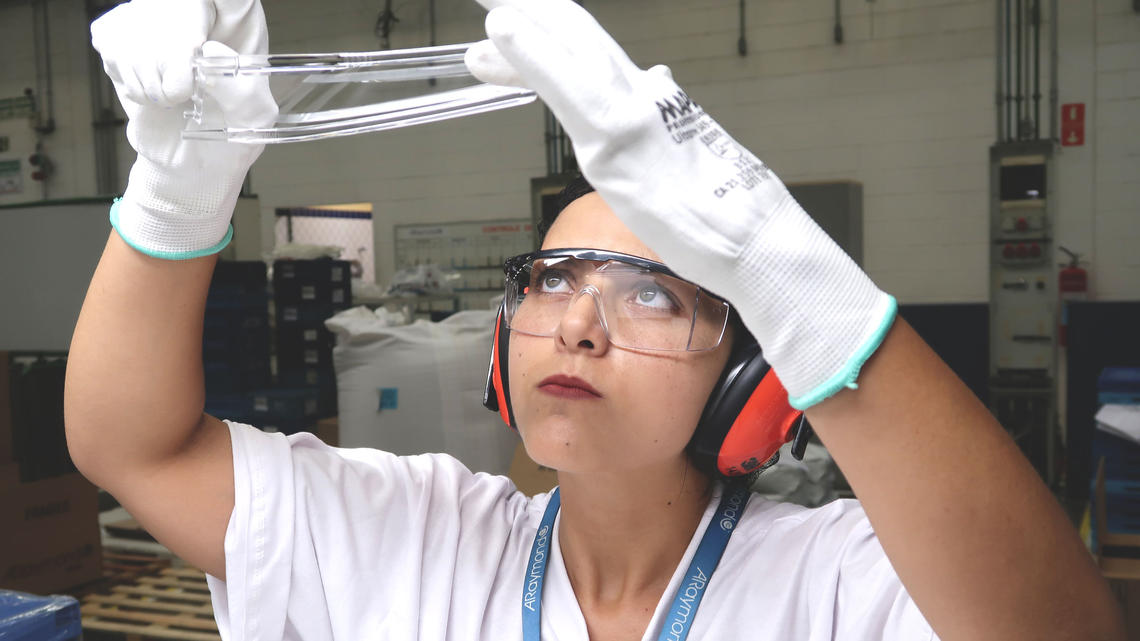 At ARaymond, people drive value creation. Our managers focus on supporting their teams and encouraging them to take initiatives and express their creativity. Our management team does lead, of course. However, our servant leadership model means that employee wellness and empowerment come first. Giving meaning to the job tasks we carry out every day is fundamental to this leadership mission. And giving employees the opportunity to learn and grow is good for the company's broader performance.
ARaymond is dedicated to promoting servant leadership beyond our own organization. The company is engaged in a research chair on "Economic Peace, Mindfulness, and Wellness at Work" at a top-tier French business school.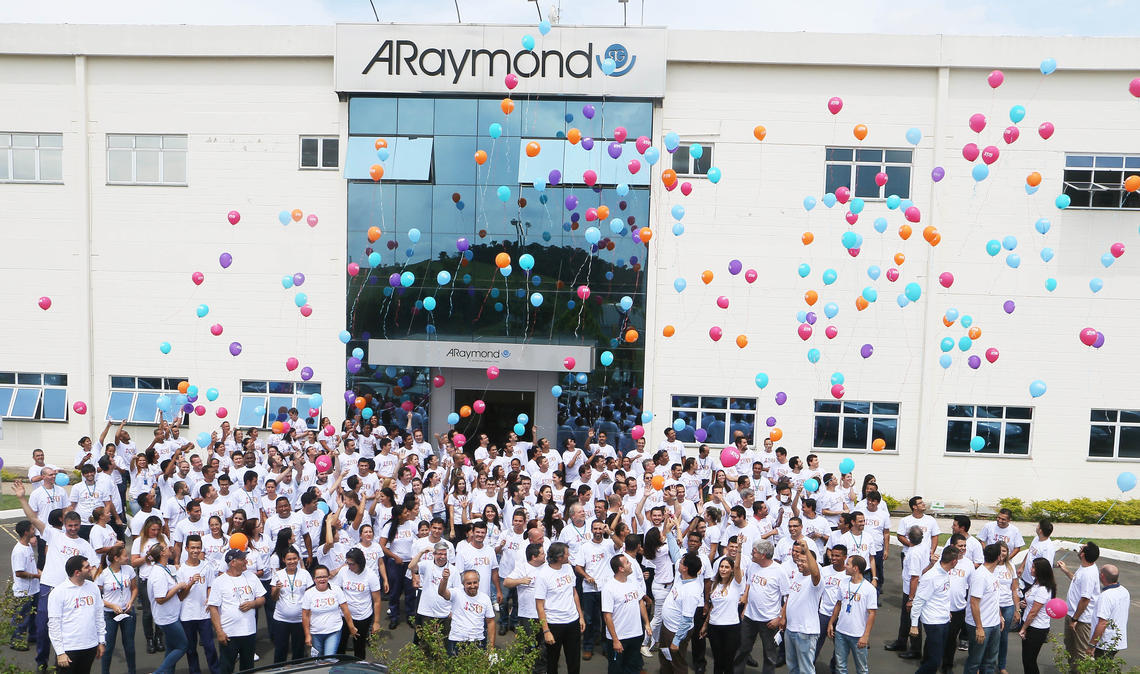 Making school life better
Business units across ARaymond support an array of worthy causes each year. Our employees contribute to projects like school renovations and food drives. They also help raise funds for organizations that provide bereavement support, assist the victims of domestic violence, protect children, conduct medical research, or provide education.
One example is ARaymond India's three-year involvement with the Roundhalwadi public primary school, located about an hour away from ARaymond's Pune plant. In 2018, supported by the company, more than 30 employees helped renovate the school's kitchen and restrooms, donated new desks and benches, volunteered on Saturdays to raise children's awareness of personal hygiene, and taught English and IT classes.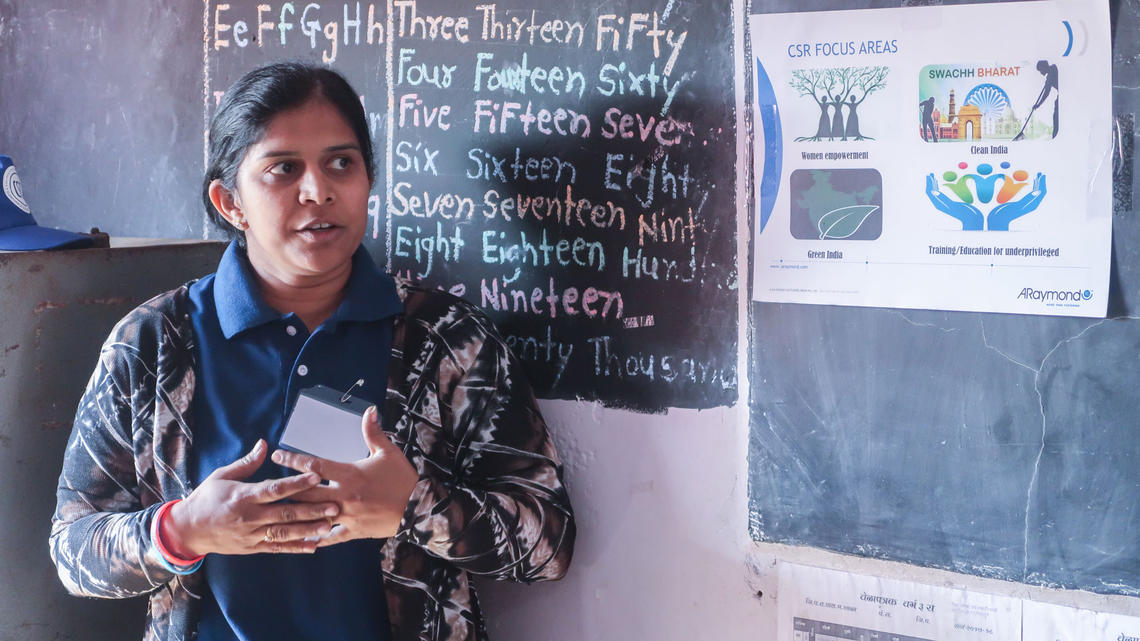 Building greener facilities
At ARaymond, we hold a strong belief that we are part of the global ecosystem. We take responsibility for protecting our environment, both now and for future generations. In addition to local environmental initiatives spearheaded by our employees around the globe, ARaymond has made a worldwide commitment to building and operating environmentally-friendly facilities.
The sixteen new ARaymond buildings completed since 2011 have all received a minimum of Silver LEED certification (Leadership in Energy and Environmental Design), a US framework for healthy, highly efficient, and cost-saving green buildings. Five of them—two plants and a logistics center in China, a factory in India, and ARaymond headquarters in Grenoble, France—received Gold certification.
We look deeply at environmental responsibility.
Antoine Rouberol, New Buildings Coordinator
An ethical employer and partner
Whether it is how we engage with people or the environment, ARaymond has always maintained the highest standards of responsible and ethical behavior in its operations. We seek similar commitments from our suppliers and partners. In all of the countries in which we operate, we strive to work with integrity and respect (read our Code of Conduct & Ethics). These commitments reflect our foundational values while providing us with a long-term vision and a sustainable future for our company, its employees, and the environment.
See our compliance documentation
See our CSR charter
See our CSR COP report